For 2021 Round Table are offering a selection of REAL Christmas trees for purchase with free delivery to your door in a COVID secure manner. What better way to bring the traditional tree choice for families into your home than by using our service and taking away the hassle and concerns over COVID risk.
We have on offer 3 sizes of the number one non-drop Christmas tree, the Nordmann Fir. The needles of the tree are large, dark green and soft to touch, making it ideal for families with youngsters and pets. These trees are very neat and have a conical shape and are one of the most aesthetically-pleasing trees that you can have in your home for Christmas this year. 
To find out more details on how to care for your tree once it has been delivered please visit Tree Care.
Our Christmas tree shop has closed for 2021, we thank you for your interest and to all those who have managed to purchase from us this year. Those who have ordered can still find details of how to care for your tree at https://www.chelmsfordroundtable.co.uk/xmas-tree-care/. Our volunteers will see you on Sat 4th Dec and Sun 5th Dec (Leigh-on-Sea) to deliver your trees. We wish you all a Merry Christmas and a Happy New Year, your Round Table.
New for 2021 -
Larger Area, More Round Tables!
We are now able to offer real Christmas tree delivery to more areas thanks to the increased support from our fellow Round Tables. Details on the locations we are delivering to this year and the day of delivery can be found below. The order process is quick & easy – pick your tree below, view your cart and proceed to the simple checkout process.
Not going to be in? Let us know where to put the tree if you are going to be out or any other detail at checkout.
Who's Delivering? Once you've entered your address, we'll confirm the Round Table and date.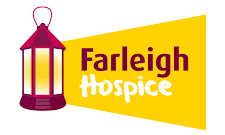 Please consider a Christmas Tree Recycling service such as the service Farleigh Hospice provides to Chelmsford and the surrounding area. Once you've finished with your Christmas Tree you can arrange for them to collect your tree, they will collect it and recycle it and best of all these charities will benefit. These are great schemes, it's good for the environment and for local charities. 
If you'd like to find out more about Farleigh Hospice's offering then click follow https://www.farleighhospice.org/trees.
Our aim is to provide you with great quality trees and service while taking into consideration the current environment around us at this trying time. We want to ensure you know exactly what you are getting from us and when Christmas can officially begin! If you have any questions about the tree, the service or us after reading the details below then please get in contact by emailing chelmsford@roundtable.org.uk
We may be able to make provisions for large purchases for delivery on an alternative date or other special or unique circumstances, please email chelmsford@roundtable.org.uk with details and we'll help you as best as we can.
Any profits made by the sales and delivery of these Christmas Trees will contribute to each Round Table and the charities and local good causes they support, and all the people involved in running and providing this service are volunteers.